ZOMBIE WALK
at the Flemington Historic Courthouse
When

:
Saturday, October 11, 2014
Registration: 2:00 PM
Walk:  4:00 PM
Court House Judging:  4:30 PM
Download & Print The Event Forms:
REGISTRATION FORM
Cost: $15.00 per Zombie
Where:
Flemington Historic Courthouse
(Court Street Park)
43 Park Avenue
Flemington, NJ 08822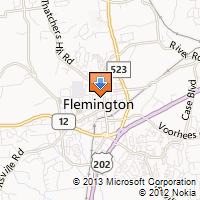 Questions:
Lynn Hyman
908-304-4199
lynnjim5@verizon.net
Carolyn Sepkowski
908-238-9060
Jessica Viotto
908-310-8291
Please join the Hunterdon Rotary Clubs, friends, Zombies and neighbors for a fun fall afternoon stroll through Historic Downtown Flemington starting at the Court Street Park and ending at the Historic Court House for the judging of the Zombie costume contests.
The contests will be judged by, Horror Movie Actress Geri Reichl and Ghost Investigator Bruce Tango from The Ghost Hunters.
Proceeds from this event will benefit K9 Solders, Inc. a 501C (3) organization from Flemington, NJ. To find out more about K9 Solders go to www.K9solders.org.
Registration begins at 2:00pm.  The Walk begins at 4:00pm, followed by judging at the Historic Courthouse at 4:30pm.
Contests:  $5 Entry Fee for each Zombie:
Most Creative Zombie.
Couple Theme Zombies.
Famous Actor Zombie.
Group Theme Zombies.
Pet Zombies.
Rules:
We welcome all well-mannered, non-aggressive Zombie, friends & pets. (pet zombie leashes required, must wear current rabies tag, & scooping is required).
Walk will not take place if it is raining. No rain checks.
Please stay on sidewalks.  Zombies under 12 must be accompanied by adult Zombie.
**By registering to walk, I hold harmless Hunterdon Rotary Clubs, Hunterdon County Parks Commission, Boro of Flemington, K9 Solders or any sponsors & volunteers from  Zombie Walk, & all liability or claims as a result of my participation in Zombie Walk 2014 including but not limited to theft, personal injury, strike, public enemy or act of God.