This is a Past Annual Charitable Fundraising Event that had helped Hunterdon Central students and our community.

Flemington Rotary held our last Pancake Day on Saturday, October 29, 2016 from 7am to 12 noon.  While we loved the event, which we ran for 42-years,

we currently do not have plans to hold another event

.
Contact

:
–Not Applicable–
Last Held On

:
Saturday, October 29, 2016
7am to 12noon


NO FUTURE EVENTS ARE PLANNED



Where:
29 Junction Road
H.C.R.H.S. Commons (Next to Field House)
Flemington, NJ 08822
Downloads:
–None–

Cost:
Adults:  $8.00
Children (Ages 5 -11):  $5.00
Children (4 and under):  No Cost.
In the past, this annual event took place at the Commons at Hunterdon Central Regional High School in Raritan Township. The Commons is near Hunterdon Central's field house, at 29 Junction Road, in Flemington.
The Rotary Club of Flemington Helps the Local Community – Proceeds generated from Pancake Day previously helped to provide scholarships for HCRHS & HC-Polytech graduating seniors.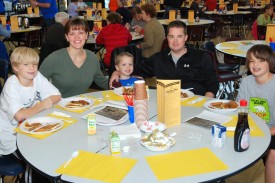 HALLOWEEN HIGH SCHOOL – Fun for the Entire Family – Special activities will include an indoor Halloween High School from 9am until 11am, sponsored by Hunterdon Central.  Family members of all ages are welcome to participate in the Halloween High School, including all of the activities.  Note that a Paid admission to Pancake Day is required in order to participate in Halloween High School.

DELICIOUS PANCAKES and more – Rotary will have delicious Buttermilk Pancakes for all ages to enjoy from 7am to 12noon! And, in addition to the flapjacks, sausage, juice, coffee & tea, there will also be a bake sale. The bake sale will offer a broad selection of cookies, cakes, pies and pastries prepared by Rotary members and their families.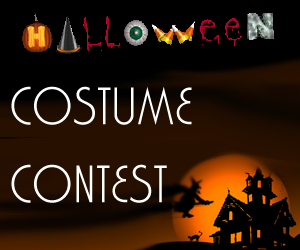 COSTUME CONTEST – A Costume Contest will be held during the Pancake Day event.  The contest will begin at 10:30am and is for the Ages of Infant to 16.  Cash Prizes for best costumes as selected by the judges!  Note that a Paid admission to Pancake Day is required in order to participate in the Costume Contest.  The categories for the costume contest are:
SCARRIEST costume.
SUPER HERO costume.
ANIMAL costume.
FUNNIEST costume.
PRINCESS costume.
FAMOUS PERSON costume.
EVENT TICKETS – Pancake Day tickets are available in advance from Rotary Club of Flemington members, or at the door.  Enjoy as much as you can eat & drink!  This includes pancakes, sausages, butter, syrup, coffee, tea, juice and milk.  Cost is only $8.00 for adults; $5.00 for children ages 5 – 11; Children under 5 are free.  Ticket cost includes admission to the Costume Contest, any special exhibits & Halloween High School.

OPTIONAL FOOD PANTRY DONATIONS – We will gladly accept non-perishable food donations, which will be distributed to the local food pantries.
The Rotary Club of Flemington would like to thank the generosity of the many local community businesses who help make our last 2016 event possible.

Event History:  Pancake Day began in 1974 and continued as a mainstay of the Flemington Rotary Club until 2016, when we held our last Pancake Day event.

See a Photo Gallery of the 2016 Pancake Day
See a Photo Gallery of the 2015 Pancake Day
See a Photo Gallery of the 2014 Pancake Day
See a Photo Gallery of the 2013 Pancake Day
See a Photo Gallery of the 2012 Pancake Day
See a Photo Gallery of the 2011 Pancake Day
See a Photo Gallery of the 2010 Pancake Day
See a Photo Gallery of the 2009 Pancake Day
See a Photo Gallery of the 2008 Pancake Day
See a Photo Gallery of the 2007 Pancake Day
See a Photo Gallery of the 2006 Pancake Day